Get
Outdoors!
You've never seen Oregon like this.
Are You Ready To Skydive?
Begin Your Adventure Now!
Welcome
to PNW
Skydiving!
Portland's Premier Destination for Skydiving
We Are PNW Skydiving! The #1 Choice for Skydiving Portland, OR.
Skydiving is an amazing and empowering experience that should be shared with people who treat you like a valued member of their tribe, not a number. That is what you will find when you arrive at Pacific Northwest Skydiving; a place like no other. Your safety and comfort is our number one priority. You will be treated as a friend from the moment you first arrive and you will be family forever when your adventure is complete! Our convenient location, incredible team, and welcoming atmosphere makes us the premier destination for skydiving near Portland, Salem, and Vancouver, WA. We can't wait to jump with you!
Jump with Our Wonderful Team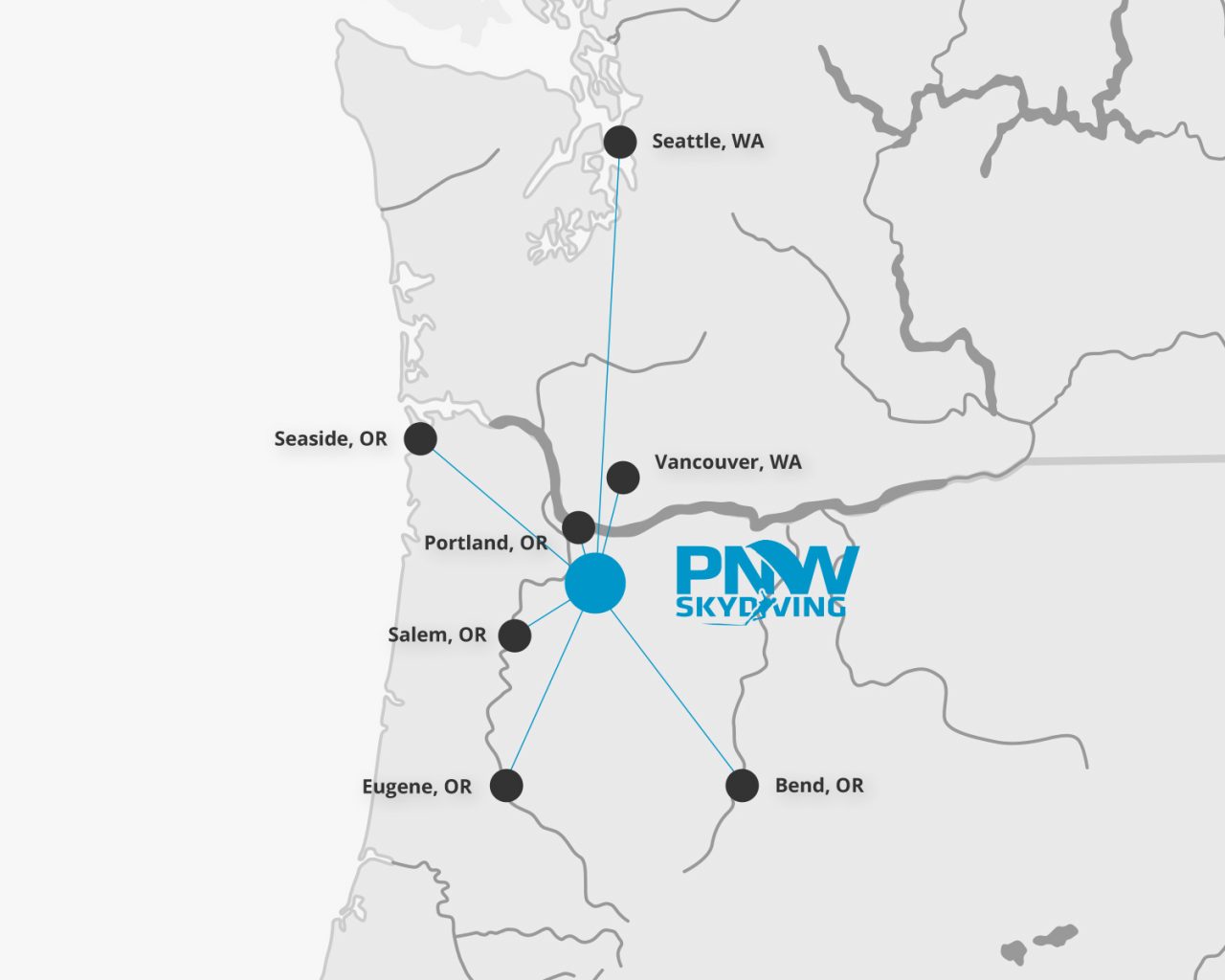 We're Skydiving Near You
Portland, OR 30 mins
Salem, OR 50 mins
Eugene, OR 1 hr 45 mins
Bend, OR 3 hrs 15 mins
Vancouver, WA 45 mins
Seaside, OR 2 hours
Seattle, WA 3 hrs 15 mins
Took my boyfriend here as a surprise for his birthday and it was AMAZING! The instructors are so fun and genuinely care about your experience. They are so encouraging and want you to have the best time of your life! 10/10 would do it again!
Marina Shilo — Skydiver