Natalie Thorp
Dropzone Owner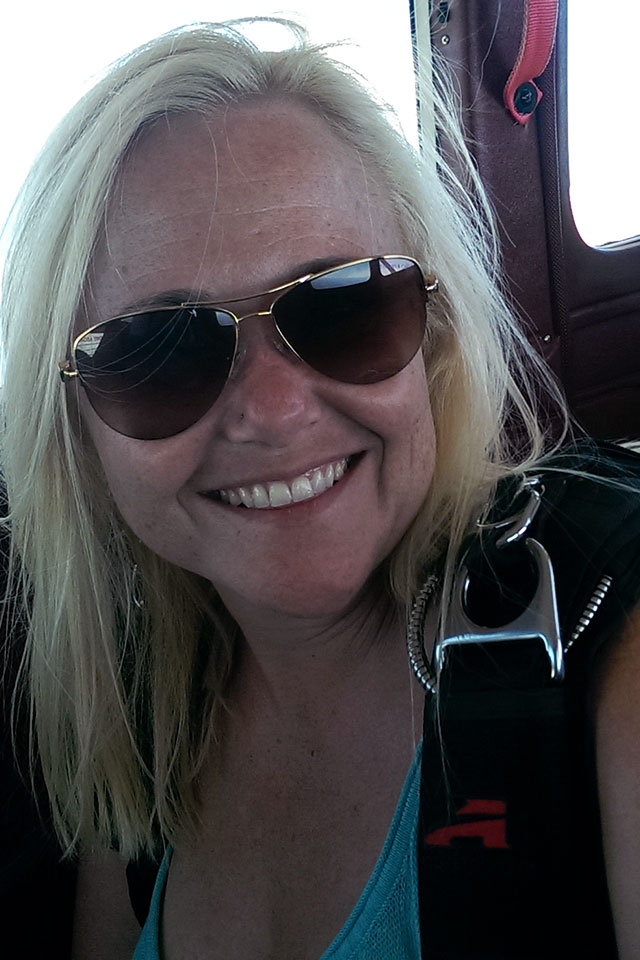 Natalie Thorp
Dropzone Owner
What is your PRIMARY role at the DZ?
DZO
How many jumps do you have?
986
How many years in the sport?
11
When you were a kid, were there any early activities that might indicate you'd one day become a skydiver?
I have always loved adrenaline-producing activities. Whether it was climbing really tall trees or riding the biggest roller coaster I could find, as a kid I was always looking for something that was just on the edge of acceptable.
What was the circumstance that led you to the DZ for the first time to make your very first skydive?
I was going through the toughest time of my life with my marriage of more than a decade coming to an end. A friend who was also going through a divorce called me and said, "jump out of an airplane with me!" I said, "absolutely!" The rest, as they say, is history.
What made you want to continue skydiving after your first jump?
I loved my first jump more than I have ever loved anything I have ever experienced. I knew the moment that I touched down that I needed to do that a million more times before I die.
What's the best / most memorable skydive you've ever made?
Gosh…that's a tough question. There have been so many spectacular jumps. The best one has to be the first one I ever did at my own DZ, though.
If you could jump with anyone in the world, who would you like to jump with and why?
I would love to skydive with my daughter, Alexa.
What advice would you give to someone thinking about jumping for the first time?
Do it! There is nothing like walking through the fear to find your freedom! You will never be sorry!