Licensed
Join our Community
Experienced Jumpers
Building a fun jumper community is a central focus of our business. Come join and help us create a thriving Pacific Northwest Skydiving family.
Experienced Jumper Pricing
| Jump Options | Cost |
| --- | --- |
| 14,500' Ticket | $28 |
| 10 pack | $250 |
| 18,000' Ticket | $40 |
| Hop & Pop | $18 |
| Jump w/ Rental | $66 |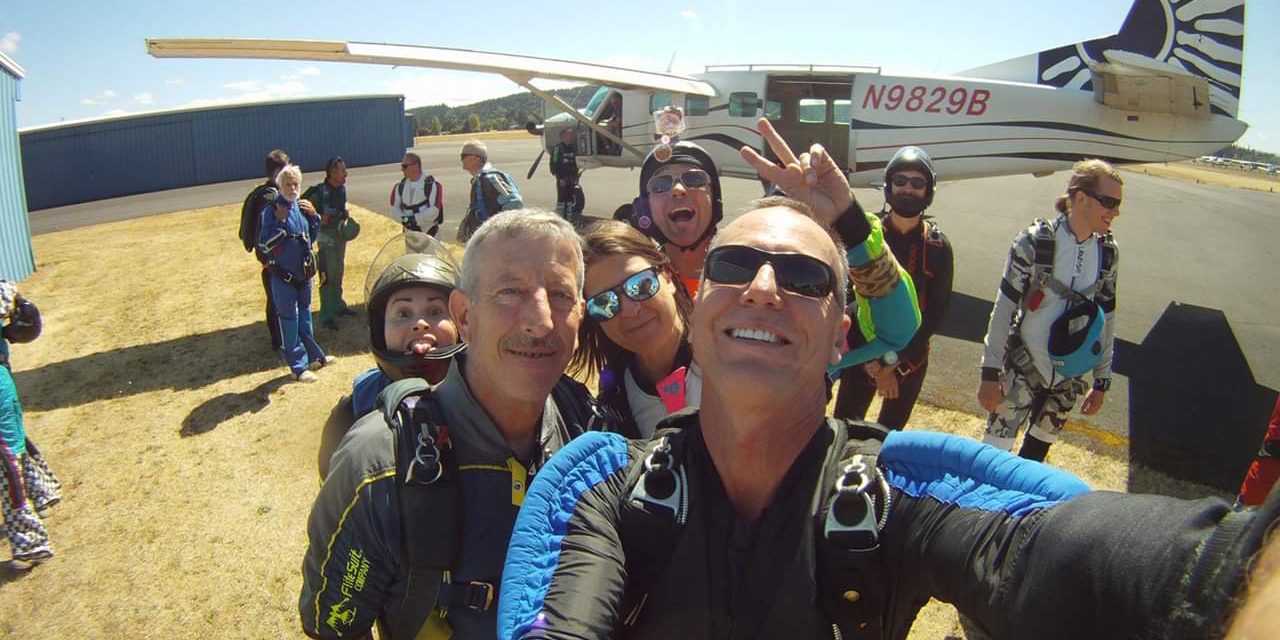 Experienced Jumpers FAQs
Can I Swoop?
Absolutely, all turns are allowed, just don't suck.
What Kinds Of Payment Do You Accept?
We accept Cash, Visa, MasterCard, Discover, American Express, and Bitcoin.
What Are The Jumping Requirements?
Jumpers must be at least 18 years of age, hold at least a current "A" License, and have a current reserve re-pack.
Jumpers must be current on their jumps:
"A" License: Must have made a jump within 60 days
"B" License: Must have made a jump within 90 days
"C and D" Licenses: Must have made a jump within 6 months
Anyone who is not current is required to perform a check dive before resuming normal jumping. Check Dives are $119
What Kind Of Planes Do You Operate?
We run a PAC750XL as well as a Cessna 206
How Does Manifest Work?
When you arrive at the DZ, you must come into the office to fill out a waiver, set up a drop zone account, and get a gear check and safety briefing. Once you have an account, we will give you your customer number. You can deposit as much or as little money as you would like into your account and your account will be debited each time that you use your customer number to manifest for a load.
Do I Need To Join USPA?
There are a few countries that do not need a USPA membership as long as the jumper is a current license holder in their country. Those countries are: Australia, Austria, Belgium, Canada, Denmark, France, Germany, Holland/Netherlands, Japan, Korea, Norway, South Africa, Sweden, Switzerland, and Finland. All other countries must join the USPA.
How Much Does USPA Cost?
The temporary USPA membership is $20.00 and is valid for 90 days.
What Are Your Repack Cycle Requirements?
The Repack Cycle requirement in the United States is 180 days
Pacific Northwest Skydiving Center Brings The Fun
Do you have questions?