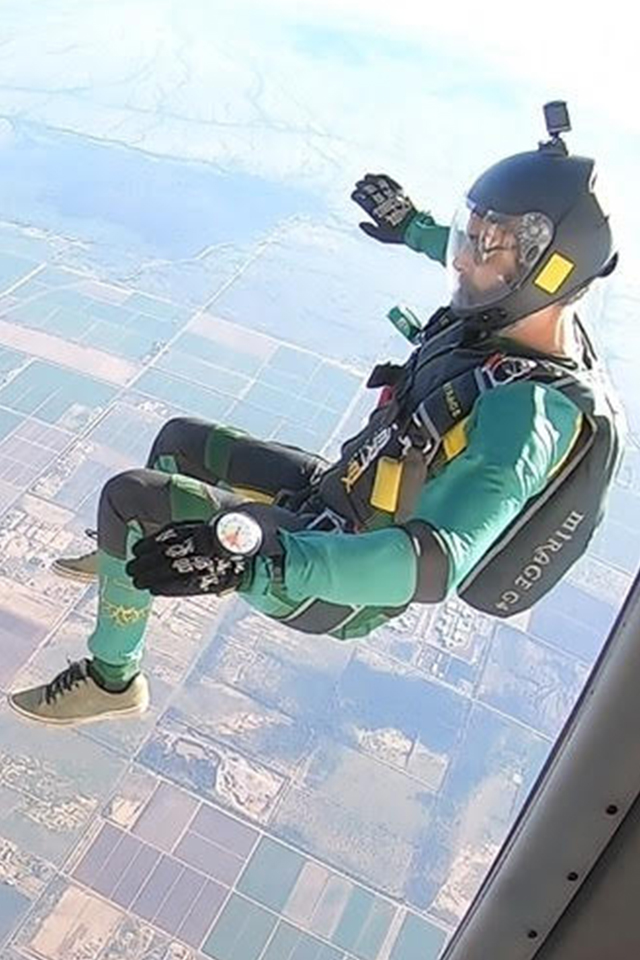 What is your PRIMARY role at the DZ?
USPA Coach
What is your USPA License Number?
C-48942
Please list your USPA Ratings:
Coach
How many jumps do you have?
403
How many years in the sport?
5
When you were a kid, were there any early activities that might indicate you'd one day become a skydiver?
Grew up chasing something that I didn't know I was looking for. Started at 13 with S.C.U.B.A and surfing, then moved to cycling where I ended up racing in BMX, Downhill and on the road bike. Loved all three for different reasons and all I did was bike for ten years. After a series of injuries, life let me know it was time to slow down, so got a "real" job and did that for a bit. By chance made it to a DZ where I found out that sky jumping put it all together for me.
What was the circumstance that led you to the DZ for the first time to make your very first skydive?
Was working for a great guy that is an active jumper. Never thought it would be for me, thought it was going to be a "one and done" bucket list type of thing. Went out after work with a few of the guys. Had a blast and my T.I. was great.
What made you want to continue skydiving after your first jump?
I was super nervous on my way up, was kinda used to this from racing (the bait) but this was a bit different, I feed on this kinda energy. Racing thoughts, sweaty palms, deep breathing, watched my buddy exit and thought "That was super rad!", as soon as I was put out of that door, everything stopped (took a nibble). Rocked out, back in, and out. Fear? What's the point? Talk about a moment of clarity and perspective (hooked).
What's the best / most memorable skydive you've ever made?
Has to be my first wingsuit jump, had a great pilot to fly with, had a great flight, not the best navigation.
If you could jump with anyone in the world, who would you like to jump with and why?
Might be cheesy but, if I could jump with anyone it would be the ones that come out to do a tandem, get hooked, get a license and find their discipline within the sport. Love to see passion and skill progress the sport itself.
What advice would you give to someone thinking about jumping for the first time?
Do it! The more nervous you are about it, the more you should do it.