Learn to Skydive
AFF Skydiving Course
YOUR SKYDIVING TRAINING IS ALL ABOUT YOU!
It is a tremendous achievement to become a licensed jumper and we are proud to welcome students into our family. We love training people who like to take control of their own lives and aren't afraid of a challenge. The skydiving community is truly a family, with members from all walks of life. When you learn to skydive, you instantly have connections to smart, fun, interesting people all over the world.
From April 1st through the end of September we provide student training and we hold our students accountable for doing what it takes to become a competent, safe skydiver.
You can learn more about our Accelerated Freefall Course (AFF) and the process of earning your skydiving license below.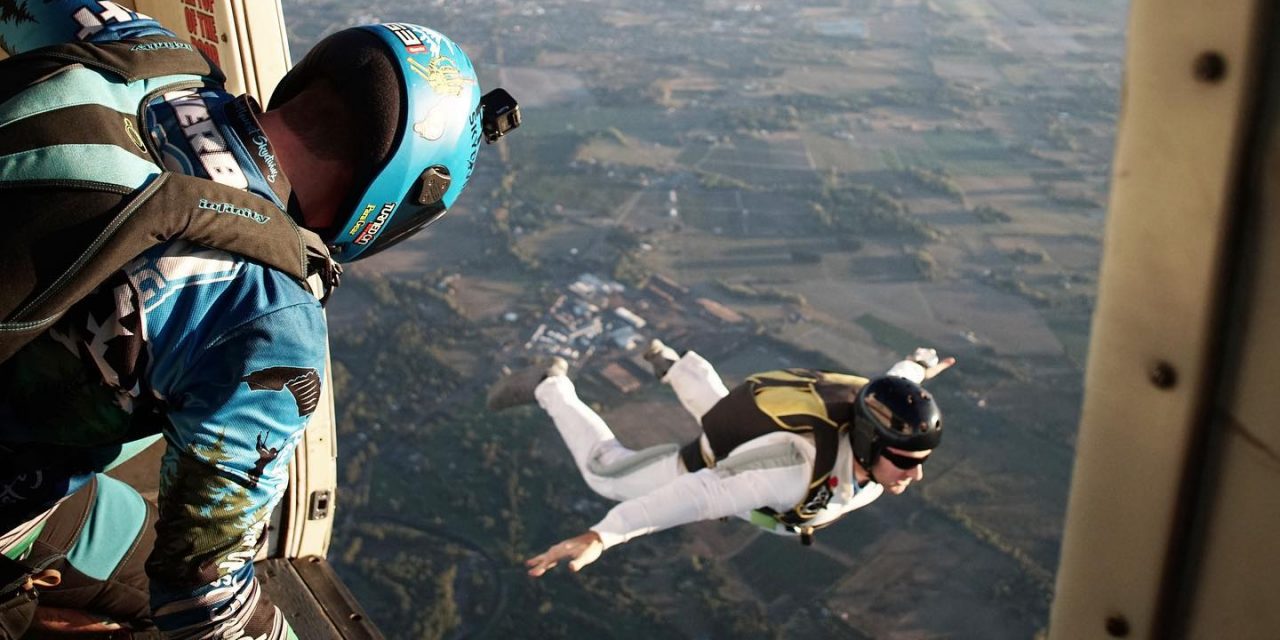 Accelerated Freefall
Accelerated Freefall (AFF) courses begin April 1st,  the program closes at the end of September.
The skydiving and training take place at the Mulino State Airport which is 30 minutes from Portland, every day that we operate.
AFF courses are comprised of 7 levels.  Each level builds upon the lessons learned in the previous one. For levels 1, 2, and 3 you will take to the sky while two instructors exit the aircraft holding on to you and assist you during the freefall portion of the jump.  Once your parachute is open, you will make a solo canopy descent while being guided from the ground by an instructor using a radio. In the next four levels (Levels 4-7) you will learn how to do turns, flips, forward movement, recovery from instability, and critical parachute skills. Upon successful completion of these levels, you will progress to more advanced maneuvers such as solo exits and front and back loops. Start preparing immediately by studying the USPA Skydivers Information Manual.
Pacific Northwest Skydiving offers the AFF student progression program. The program is designed to make you a competent skydiver. You can find a lot of very useful information about student progression on the USPA website.
AFF classes are held by reservation only.  We do our best to be flexible with scheduling.
*To reserve a class call (503) 759-4455.  If no one answers, please leave a detailed voicemail and we will call you back. Or, email pnwskydiving@gmail.com with any questions. You can also visit our AFF Training FAQs page to find answers to many of our student's most common questions.
$650 NONREFUNDABLE DEPOSIT COVERS FIRST JUMP COURSE AND JUMP LEVEL 1-2
Requirements:
Must be 18 years old
Under 250 lbs
In good health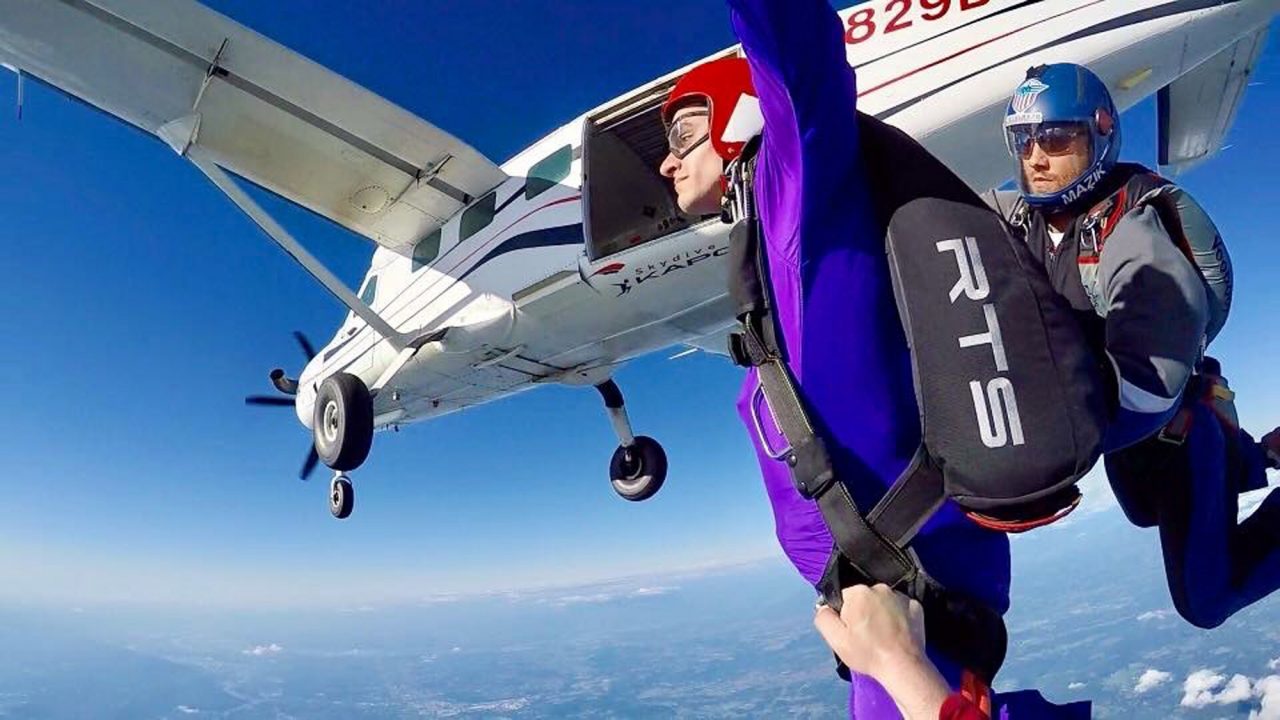 You start your journey with a 5-hour ground school which takes place at the dropzone. During ground school, you will learn the principles of skydiving, body position, aircraft procedures, the basics of canopy flight, and aircraft and parachute emergency procedures amongst much more. Once you've demonstrated a basic understanding of these principles it's time to take your new skills and knowledge to the sky.
Your first skydives will be with two Instructors. They will guide you step-by-step through each of the jumps and skills you are practicing. You will learn stable free fall, altitude awareness, canopy skills, good decision making, and how to safely land and fly a parachute. You will also learn movement skills such as turns, flips, and forward movement. All of these skills are geared towards building a solid, safe foundation.
AFF Pricing
$150 NONREFUNDABLE DEPOSIT COVERS FIRST JUMP COURSE**
$500 for Jumps 1 & 2 must be paid in full at the time of the First Jump Course
Jump
Cost
First Jump Course -

4-5hr classroom

$150
AFF Level 1 -

Two Instructors

$250
AFF Level 2 -

Two Instructors

$250
AFF Level 3 -

Two Instructors

$250
AFF Level 4 -

One Instructor

$225
AFF Level 5 -

One Instructor

$225
AFF Level 6 -

One Instructor

$225
AFF Level 7 -

One Instructor

$225
Total AFF Cost
$1,800
Coaching Prices
Required Coaching Jumps: 6 Categories –
After your AFF course, you will learn valuable skills geared towards preparing you to jump successfully with others. You will learn various techniques that will keep you safe when jumping with others. These skills will build your confidence and prepare you for the fun sport and family that you are joining.
Coaching Category
Cost
Category 1 -

Tracking

$155
Category 2 -

Forward Motion

$155
Category 3 -

Fall Rate

$155
Category 4 -

Docking

$155
Category 5 -

Swoop to Dock

$155
Category 6 -

2 hop-n-pop Jumps

$130 each
CHECK DIVE! -

Congratulations!

$225
Total Coaching Cost
$1260
*Student (solos) Towards Your USPA A License -

*Student jumps include all equipment necessary to jump (Rig, Goggles, Altimeter, Helmet, Jumpsuit)

$75
Student Jumps
Student Solos
Cost
*Student (solos) Towards Your USPA A License -

*Student jumps include all equipment necessary to jump (Rig, Goggles, Altimeter, Helmet, Jumpsuit)

$75
Get In On The Action
Interested in learning to Skydive?