Anthony VanLaarhoven
AFF Instructor, Videographer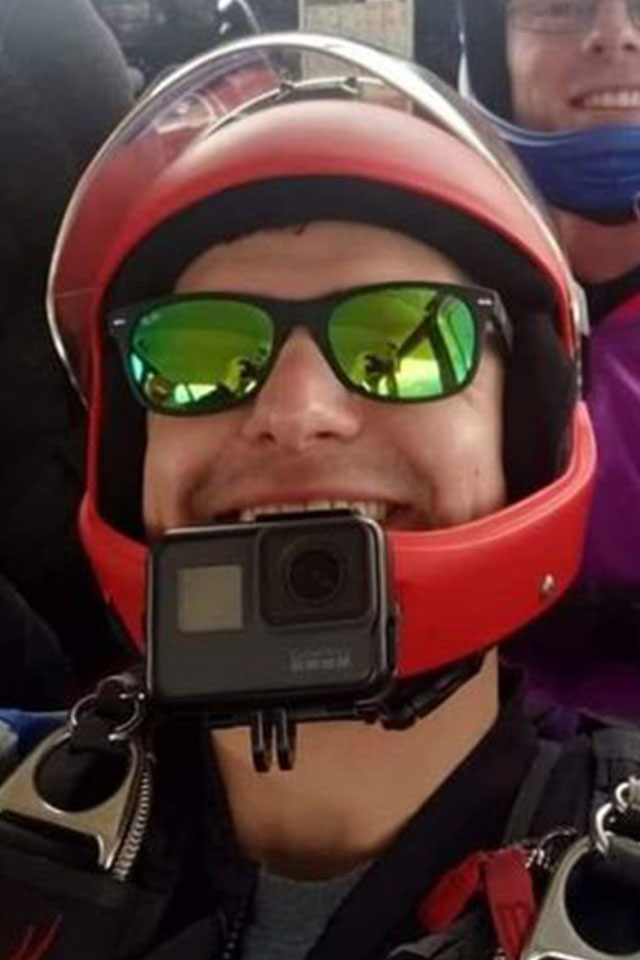 Anthony VanLaarhoven
Sky Team
What are your PRIMARY roles at the DZ?
AFF Instructor
Videographer
What is your USPA License Number?
D38608
Please list your USPA Ratings:
AFF-I, Coach
How many jumps do you have?
578
How many years in the sport?
3
When you were a kid, were there any early activities that might indicate you'd one day become a skydiver?
I used to jump down the stairs with a plastic bag pretending it was a parachute. I used to jump off everything. When I was 3, I broke my leg jumping off a jungle gym. I started jumping downstairs while I had the cast on my leg.
What was the circumstance that led you to the DZ for the first time to make your very first skydive?
My mom (who is deathly afraid of heights) bought me a gift certificate to go skydiving at PNW Skydiving as a Christmas gift.
What made you want to continue skydiving after your first jump?
I knew skydiving was for me the moment I jumped out during my first tandem. The instructions there also told me you only need 25 jumps to be licensed and 200 to wingsuit. Both of those reasons reinforced my decision to become a skydiver.
What's the best / most memorable skydive you've ever made?
My 25th jump is one of my favorites. It was the last jump of a canopy course and my 25th to get my license. I did a high pull with another jumper and we did some two-way canopy formations. A close second would probably be when I jumped over the coastline in Ravenna during a solo trip to Italy.
If you could jump with anyone in the world, who would you like to jump with and why?
I would like to jump with my dad. My mom has already gone once, so I would like to take my dad because he is just as scared of heights as my mom is.
What advice would you give to someone thinking about jumping for the first time?
Just go for it. For most people, it's a once-in-a-lifetime opportunity that you will remember forever. For others, it will be their first jump of many and a great introduction into an amazing community of people.