Demi Sumstad
USPA Coach, Packer & Videographer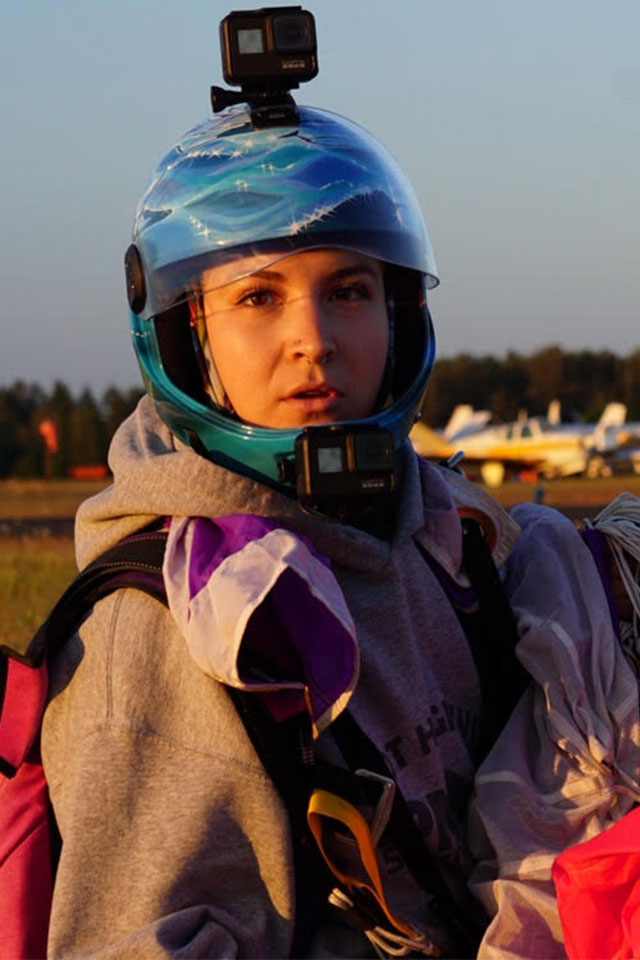 What are your PRIMARY roles at the DZ?
USPA Coach
Packer
Videographer
What is your USPA License Number?
C – 48970
Please list your USPA Ratings:
Coach
How many jumps do you have?
442
How many years in the sport?
7 years
When you were a kid, were there any early activities that might indicate you'd one day become a skydiver?
I enjoyed flying in small planes, rode on thrill rides. I think my skydiving is satisfying my childhood ambitions.
What was the circumstance that led you to the DZ for the first time to make your very first skydive?
Some friends and I had mutual connections with a jump master at a local airport in Colorado, and we got a group together and took the static line course.
What made you want to continue skydiving after your first jump?
I was a bundle of nerves. Yet I was beaming at the whole experience happening second by second once I left the plane. The static line was a short skydive, and a test of my patience and commitment to taste free fall. I pushed past discomfort. Skydiving gave me joy. The more I went, the more engaged and pleasurable it became.
What's the best / most memorable skydive you've ever made?
I would have to say recently, becoming a video flyer has totally romanticized some jumps for me. Seeing the joy and excitement in the faces of some of the customers are enough to make it most special.
If you could jump with anyone in the world, who would you like to jump with and why?
I would like to jump with my brothers. They would really love it.
What advice would you give to someone thinking about jumping for the first time?
Push past discomfort! You'll be so stoked you did.