CAN YOU JUMP?
You must be 18 years old, and be able to legally sign the waiver and binding contract.
Our Maximum weight limit for Tandem Students is 250lb. Body types must be somewhat height/weight proportionate when over 200lbs. We evaluate all students on an individual basis.
For individuals between 230lb – 250lb *an extra $30 will be charged*
**THERE ARE NO EXCEPTIONS FOR INDIVIDUALS OVER 250 LBS**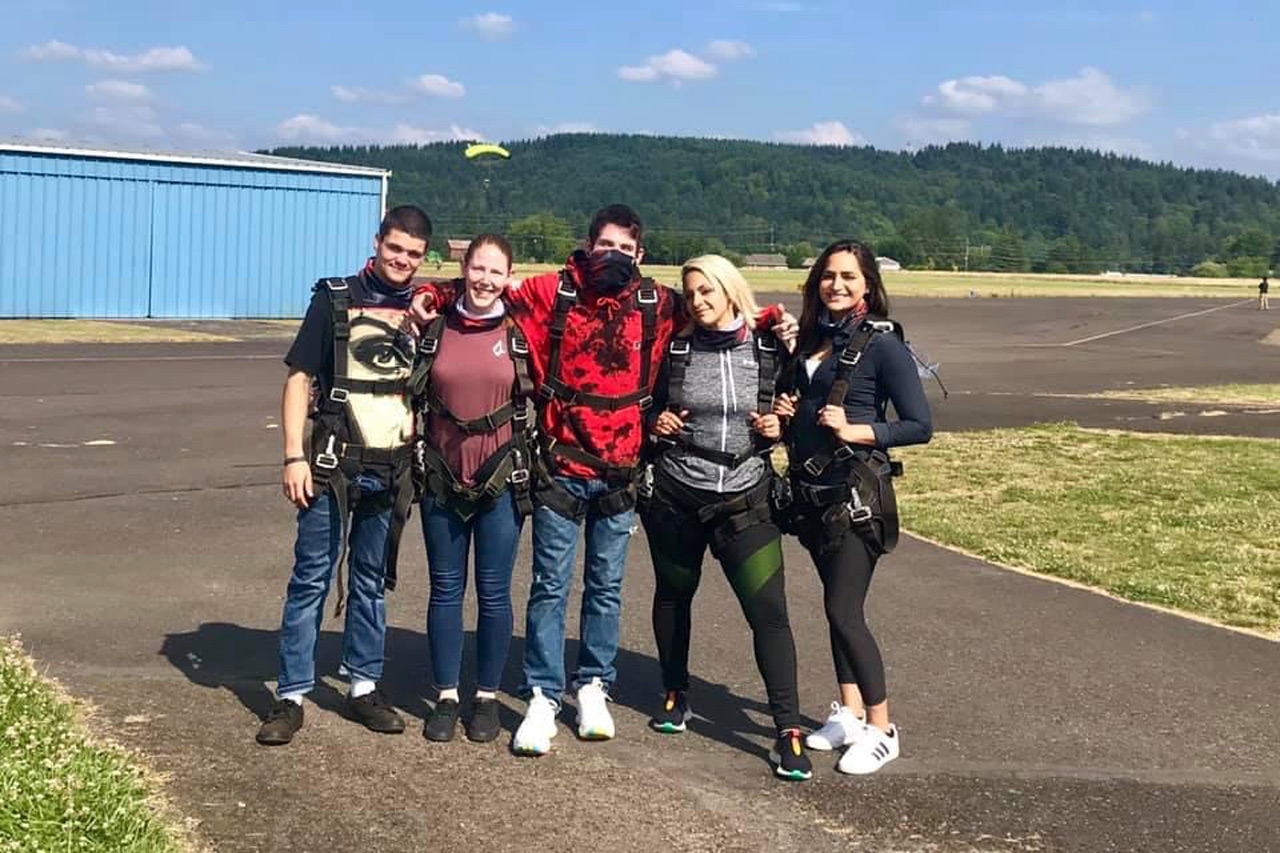 If you are over 70 years of age, then please consult with us first about your ability to make a skydive.
Not everyone can skydive. There are many variables to skydiving and weight is just one of them. The parachute systems have a maximum designed weight limit.

On a tandem jump, we add up the total weight of the passenger, the gear, and the Tandem Instructor to make sure we are not outside the safety limits of the equipment.

If you are elderly, then there are questions we would like to discuss with you to ensure that you are a suitable candidate for a skydive.
On Tandem skydives you have all of your weight sitting on your thighs during the parachute ride. This can make it uncomfortable if you're overweight. Nausea, loss of circulation and even unconsciousness under the parachute could happen.
Students sometimes have trouble lifting their legs for landing, making injury more likely.
Larger passengers often have to jump with smaller tandem instructors, making their job more difficult and their risk of injury greater.
Every Tandem Skydive requires the student to participate in the skydive to some degree so certain levels of physical fitness are required.
Pacific Northwest Skydiving reserves the right to refuse service to anyone for the safety of our students and our instructors. Furthermore, we do not 'force' our tandem instructors to take people, even if they fall within the age or weight limits.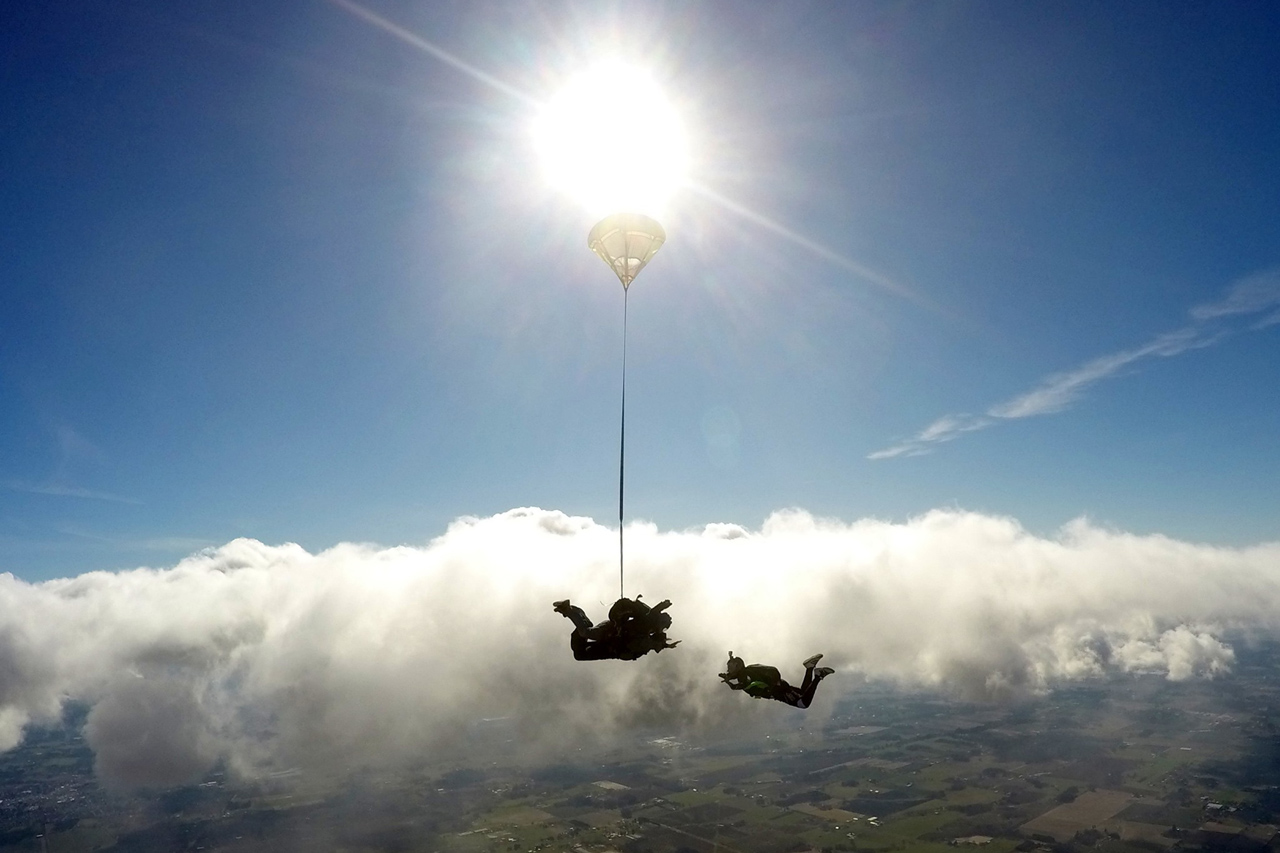 Cancellations and or Reservation Changes
**must be made within 24 hours of your scheduled reservation time**
or the $50 deposit will be forfeited.
(This policy does not apply to weather issues. You cannot control the weather and neither can we. We will never keep your deposit if the weather doesn't allow skydiving on the day of your jump).
Do you have health/medical issues or concerns? Please contact us to discuss this.
We can be reached at: