Kristie Earley
USPA Coach, Videographer & Wingsuit Coach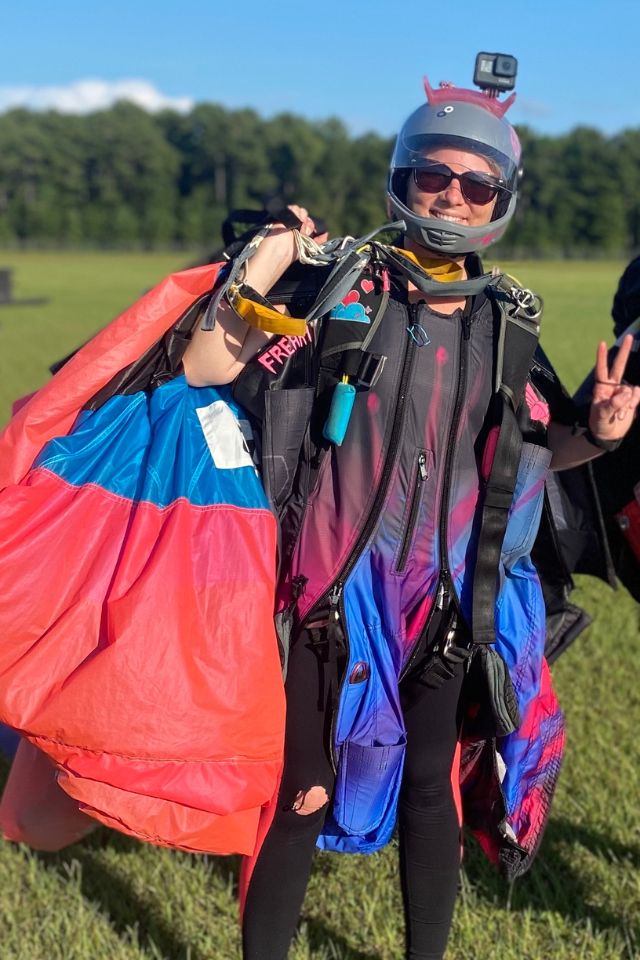 What are your PRIMARY roles at the DZ?
USPA Coach
Videographer
Wingsuit Coach
What is your USPA License Number?
D36170
Please list your USPA Ratings:
Coach
How many jumps do you have?
2,000
How many years in the sport?
10.5
When you were a kid, were there any early activities that might indicate you'd one day become a skydiver?
I loved roller coasters and rides. I also felt so curious about airplanes.
What was the circumstance that led you to the DZ for the first time to make your very first skydive?
Boredom
What made you want to continue skydiving after your first jump?
It felt so great to jump I wanted the adventure to continue.
What's the best / most memorable skydive you've ever made?
That's a hard one… most memorable would have to be my accident on a demo jump. But the best jump would have to be the first time I got to jump out of a helicopter, I was in my bikini and the pilot took us all the way to 8k!
If you could jump with anyone in the world, who would you like to jump with and why?
My Aunt Mary Anne. Because she is very skeptical about skydiving and doesn't want to risk it because of insurance… I just think she would get a kick out of it and be pleasantly surprised!
What advice would you give to someone thinking about jumping for the first time?
Don't overthink it! Just enjoy the moment, it goes by fast.