Kevin Rieschel
DZO, AFF Instructor, USPA Coach, Ground Crew, Tandem Instructor & Videographer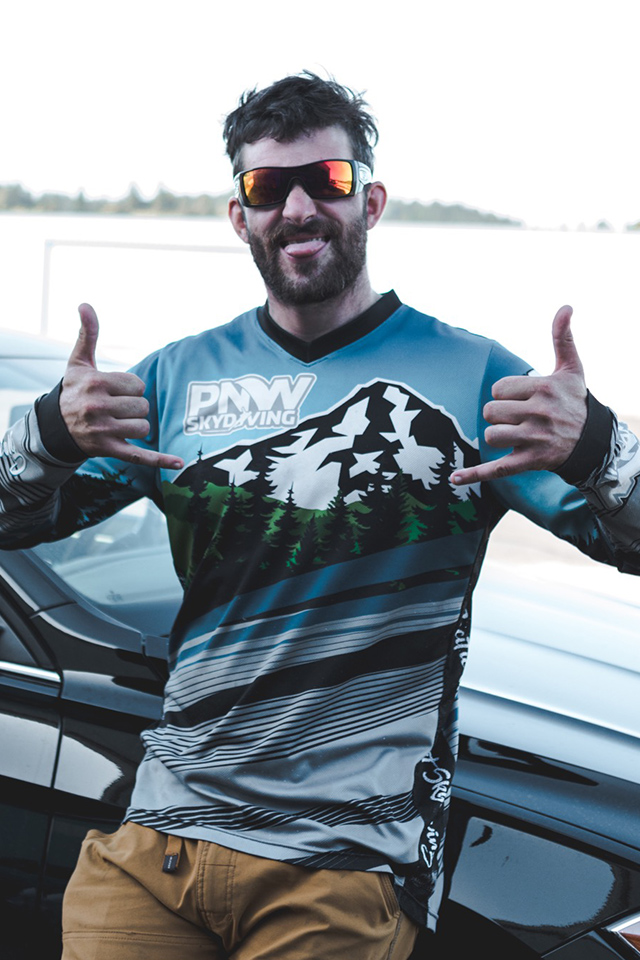 Kevin Rieschel
Dropzone Owner
What are your PRIMARY roles at the DZ?
AFF Instructor
USPA Coach
Ground Crew
Tandem Instructor
Videographer
Dropzone Owner
What is your USPA License Number?
D-34346
Please list your USPA Ratings:
DZO, Tandem IE, AFFi
How many jumps do you have?
3,000
How many years in the sport?
7
What was the circumstance that led you to the DZ for the first time to make your very first skydive?
I had always wanted to skydive since I was young and did my first jump on my 18th birthday.
What made you want to continue skydiving after your first jump?
Passion and a love for the sport. I also loved the skill, grit, and determination that skydiving took to become even decent.
What's the best / most memorable skydive you've ever made?
A tandem with 94-year-old WW2 veteran Robin Barrett. He was the last living man to see the flag get raised at Iwo Jima. Military members came out to watch and the news was there. An absolute legend and it was my honor to take him on a jump. Robin passed this year (2020) due to covid-19. Blue Skies and fly free Mr. Barrett.
If you could jump with anyone in the world, who would you like to jump with and why?
My Father. I would like to show him what I do for a living. I have already taken my mom on 2 tandems.
What advice would you give to someone thinking about jumping for the first time?
You've just gotta want it bad enough to go get it. It takes a lot of time, determination, money, and patience to get good. So go slow and fast simultaneously. Listen. There is always something to learn so try to learn from people more skilled than you.