Kevin Marcus
USPA Coach & Videographer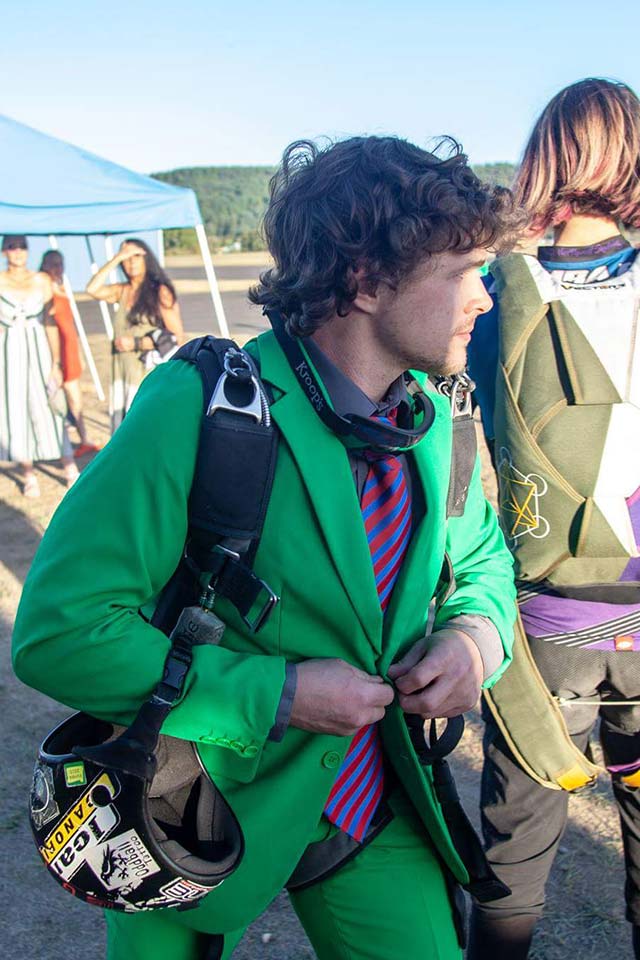 What are your PRIMARY roles at the DZ?
What is your USPA License Number?
C49272
How many jumps do you have?
400
How many years in the sport?
3
When you were a kid, were there any early activities that might indicate you'd one day become a skydiver?
Not specifically, but I was constantly dreaming about flying.
What was the circumstance that led you to the DZ for the first time to make your very first skydive?
Celebration of life gathering following the passing of a loved one! …back when tandem jumps were still doable for 16-year-olds.
What made you want to continue skydiving after your first jump?
The freefall! That was a feeling I wanted all to myself.
Also, on my 2nd tandem, I remember thinking the camera guy was a bada$$. That was really when I set the goal to generate income (…offset costs) from skydiving. I wanted to be as cool as that guy. I missed the mark… but I'm having a blast!
What's the best / most memorable skydive you've ever made?
Mr. Bill with a friend (look it up, they're nuts!)
If you could jump with anyone in the world, who would you like to jump with and why?
One on one two way with my wife! Now, to convince her to get a license…
What advice would you give to someone thinking about jumping for the first time?
Do it! Don't overthink it. It's a lot safer than you might think. …but be careful, you may find yourself joining the sport!