Herbie Smith
AFF Instructor, USPA Coach, Tandem Instructor & Videographer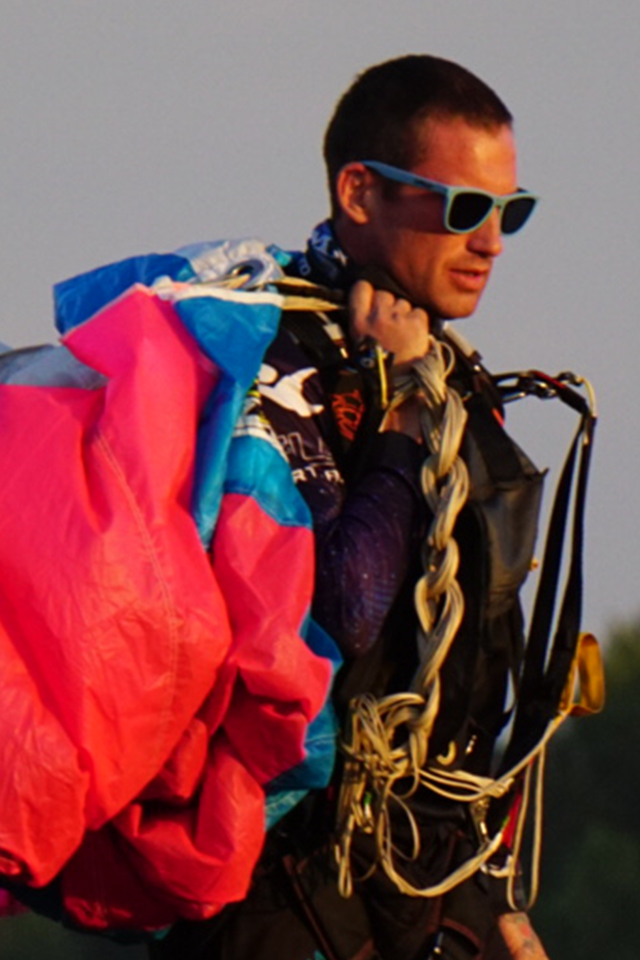 What are your PRIMARY roles at the DZ?
AFF Instructor
USPA Coach
Tandem Instructor
Videographer
What is your USPA License Number?
296933
Please list your USPA Ratings:
AFF, Tandem, coach
How many jumps do you have?
1,600
How many years in the sport?
5
When you were a kid, were there any early activities that might indicate you'd one day become a skydiver?
I grew up riding BMX bikes in the 80s, which eventually evolved into motocross and then street bikes as an adult. My dad was a thrill seeker. He used to bungee jump and Skydive when I was a kid so I guess I always looked up to him.
What was the circumstance that led you to the DZ for the first time to make your very first skydive?
I wanted to be like my dad so on my 18th birthday I went skydiving to prove to myself I could do it to. I didn't skydive until I was 34 years old. On a random motorcycle ride, again, with my father, we decided to Skydive. Just sounded like a good idea at the time.
What made you want to continue skydiving after your first jump?
After my Skydive I was so pumped full of adrenaline. I went home and watched YouTube videos of all the rad things skydivers can do. All the different disciplines from wing suiting to tunnel flying. I told myself I wanted to be that guy. I thought what would it take to be that guy? From that moment on I have been committed to Skydiving. I never wanted to be a skydiver, it found me.
What's the best / most memorable skydive you've ever made?
I would guess my best skydiving memory would be when I came to PNW Skydiving. They took me in with open arms. Got me my coach rating, let me fly video for two seasons, and eventually helped me get my AFF in tandem ratings. It's that, every jump is the best jump ?
If you could jump with anyone in the world, who would you like to jump with and why?
Probably Snoop Doggy Dogg. Obvious reasons ?
What advice would you give to someone thinking about jumping for the first time?
Embrace the fear. With enough Skydives, the fear eventually fades away. That's the part that gives you the adrenaline, the part of the mess you feel alive. Embrace it for what it is