Ernie Harris
USPA Coach, Tandem Instructor & Videographer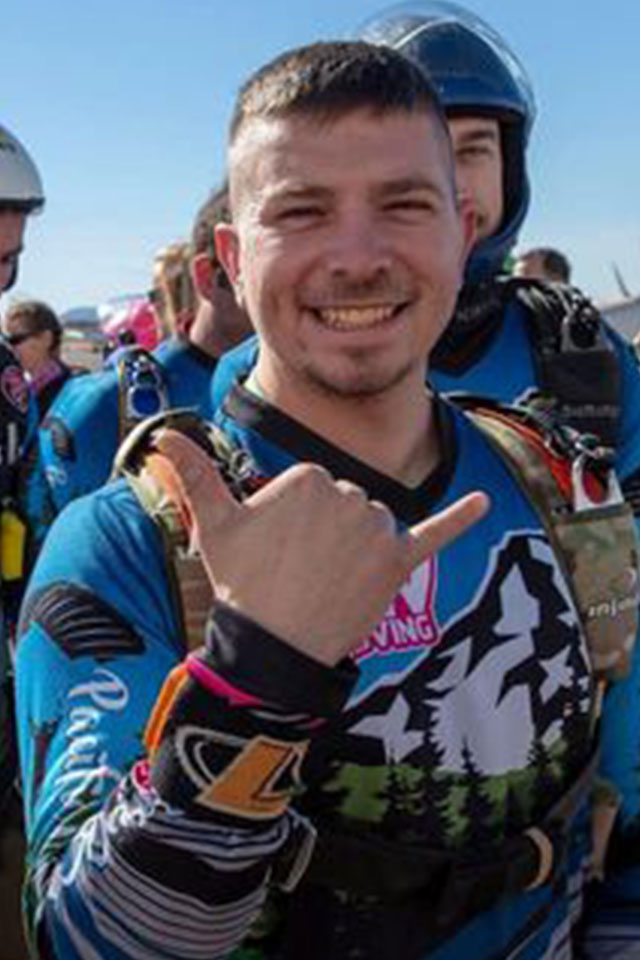 What are your PRIMARY roles at the DZ?
USPA Coach
Tandem Instructor
Videographer
What is your USPA License Number?
D-35966
Please list your USPA Ratings:
Tandem, Coach
How many jumps do you have?
1,450+
How many years in the sport?
7
When you were a kid, were there any early activities that might indicate you'd one day become a skydiver?
Not necessarily a skydiver. I would have said 'yeah right' 10 years ago. My father has a private pilot's license. So as a kid I would go with my dad in his small Cessna 172 for lunches and small trips. I couldn't get enough of it. As I grew older I started doing my own thing and somehow I have come back to the aviation world. Like they say, "Once you have tasted flight, you will forever walk the earth with your eyes turned skyward, for there you have been, and there you will always long to return."
― Leonardo da Vinci
What was the circumstance that led you to the DZ for the first time to make your very first skydive?
Telling myself I would make a skydive for a birthday multiple years in a row. One day I was driving down the road a month before my birthday and saw an advertisement for a tandem so I booked a jump. One week later I started my solo training.
What made you want to continue skydiving after your first jump?
Knowing I could learn to do this on my own. I always thought it was a military thing and didn't realize how accessible it could be.
What's the best / most memorable skydive you've ever made?
Jumping with my mom and dad but the Eclipse jump was up there also!
If you could jump with anyone in the world, who would you like to jump with and why?
Grandpa Ernie. He would have had a blast and he's one of the big influences in my life. I wish he was here to see this.
What advice would you give to someone thinking about jumping for the first time?
Don't wait, just do it! The community alone is worth going for.