Victoria Connell
AFF Instructor, USPA Coach & Tandem Instructor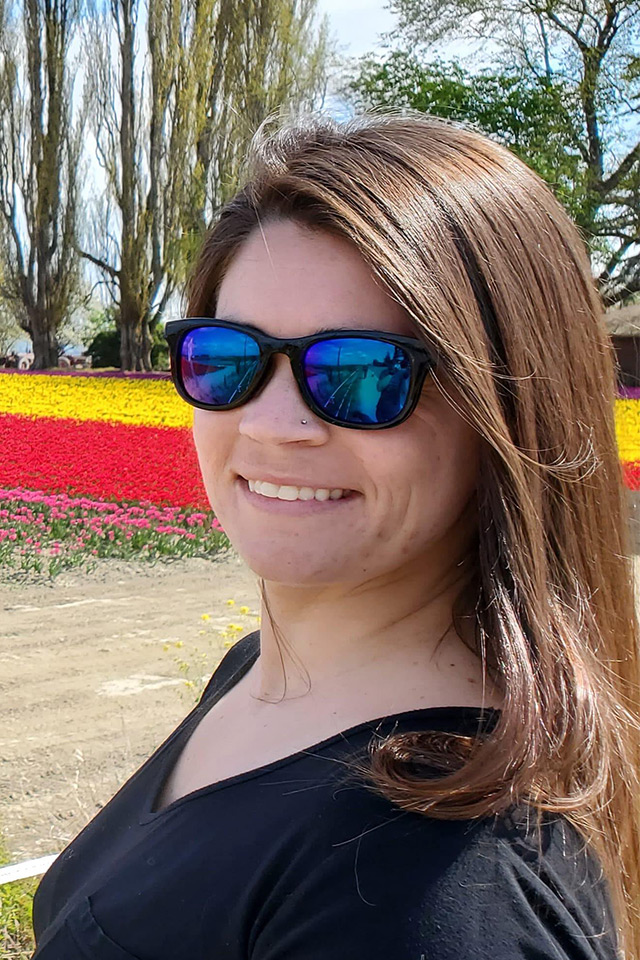 What are your PRIMARY roles at the DZ?
AFF Instructor
USPA Coach
Tandem Instructor
What is your USPA License Number?
311985
Please list your USPA Ratings:
Tandem Instructor, AFF Instructor
How many jumps do you have?
740
How many years in the sport?
4
When you were a kid, were there any early activities that might indicate you'd one day become a skydiver?
Nope! I was a fairly grounded kid and didn't know anyone that was into skydiving. My parents and friends had very different hobbies.
What was the circumstance that led you to the DZ for the first time to make your very first skydive?
I made my first tandem jump on my 19th birthday because I wanted to be "an adrenaline junkie" or something cool… I made it back to the DZ 7 years later though when I met my now-husband and he casually offered to go with me if I wanted to get licensed!
What made you want to continue skydiving after your first jump?
It was the scariest thing I'd ever done, which was awesome and I just wanted to ride that feeling forever!
What's the best / most memorable skydive you've ever made?
I had big plans for my 500th jump and got weathered out several weekends in a row. When it finally came time for the jump, it all came together – I wore a piñata suit stuffed with confetti and glitter and had everyone chase me with pool noodles. I think the memorable part was that everyone at the dropzone was so willing to try and make my jump special for me, even though I didn't know most of the people that well. Dropzones are amazing communities!
If you could jump with anyone in the world, who would you like to jump with and why?
I would LOVE to throw my dad out of a plane at 13,000 feet. He was airborne back in the day and recently got back into jumping round canopies with other silly people but has never made a real free-fall jump and doesn't plan to. I've gone with my husband (obviously), my sister, and my mother but dad is the only one holding out on me!
What advice would you give to someone thinking about jumping for the first time?
If you think you can't do it, you're wrong. You absolutely can. If you think it's too scary, GOOD. It should be. Do it anyway!