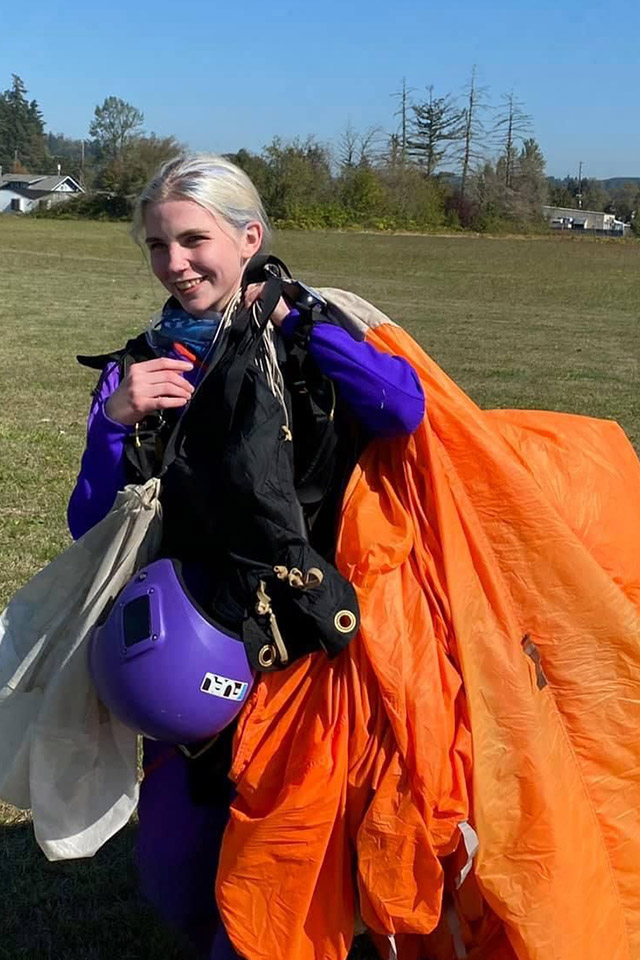 What is your PRIMARY role at the DZ?
Manifest
How many jumps do you have?
8
What was the circumstance that led you to the DZ for the first time to make your very first skydive?
My Dad, started jumping, and since I've been working there for 2 years it's been a dream of mine.
What made you want to continue skydiving after your first jump?
The rush, the adrenaline, and the experience.
What's the best / most memorable skydive you've ever made?
My first AFF jump was such a life-changer. The adrenaline and just the thought of all of it is such an experience. Couldn't imagine anything better.
What advice would you give to someone thinking about jumping for the first time?
Don't be nervous, once you're out of that plane it's like nothing else matters in the whole world.