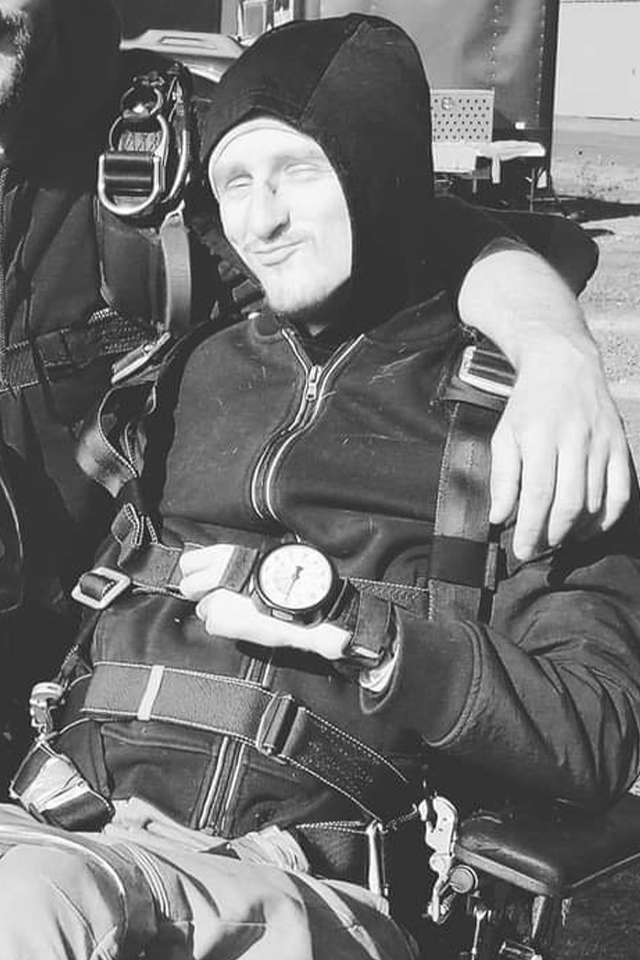 What is your PRIMARY role at the DZ?
Video Editor
How many jumps do you have?
2
When you were a kid, were there any early activities that might indicate you'd one day become a skydiver?
Yes, first went down a double Black diamond ski run when I was 3 years old, learned to ride a motorcycle and drive a Go-Cart at 4.
What was the circumstance that led you to the DZ for the first time to make your very first skydive?
My father died and I wanted to check something off of my bucket list.
What made you want to continue skydiving after your first jump?
I love my video and just new off of how happy I looked I knew I would do it again.
What's the best / most memorable skydive you've ever made?
First quadriplegic to jump at 18,000 feet in Oregon.
If you could jump with anyone in the world, who would you like to jump with and why?
Another disabled person because I know it would change their outlook.
What advice would you give to someone thinking about jumping for the first time?
Remember to smile, the pictures and cameras are always rolling… last but not least, do you think your mother wouldn't do, like jump out of a plane…