Garrett Trott
AFF Instructor, USPA Coach, Tandem Instructor & Videographer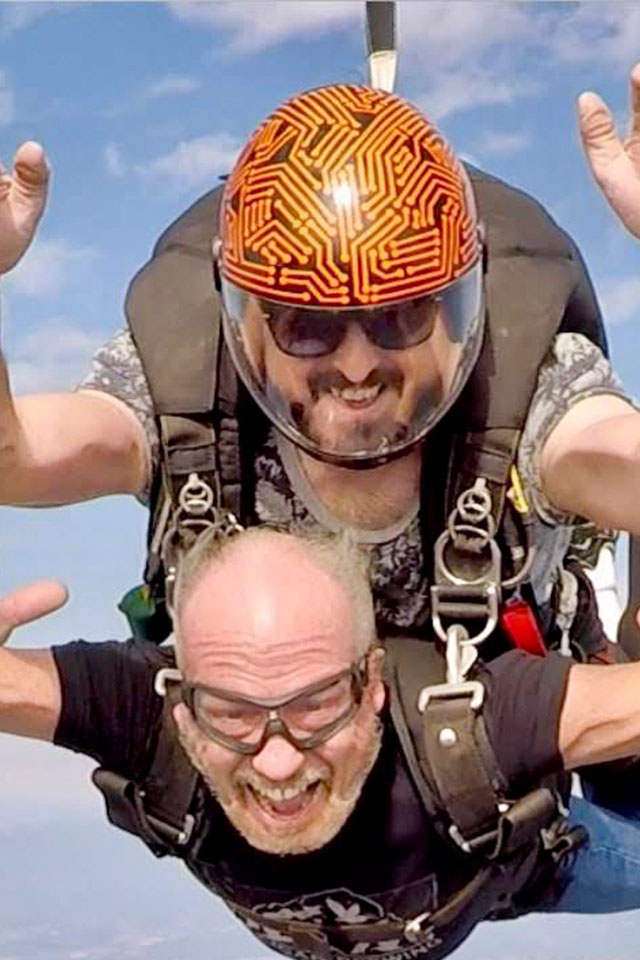 What are your PRIMARY roles at the DZ?
AFF Instructor
USPA Coach
Tandem Instructor
Videographer
Other Role
Technical Support
What is your USPA License Number?
D-38215
Please list your USPA Ratings:
USPA Coach, Accelerated Freefall Instructor, and Tandem Instructor.
How many jumps do you have?
800+
How many years in the sport?
6
When you were a kid, were there any early activities that might indicate you'd one day become a skydiver?
I loved ropes courses, zip-lining and climbing trees. I was never afraid of heights as a kid.
What was the circumstance that led you to the DZ for the first time to make your very first skydive?
A friend of mine said his friend canceled a tandem reservation the night before his reservation. I took the spot and the rest is history. I wanted back in the air the minute my feet hit the ground.
What made you want to continue skydiving after your first jump?
I always had a goal to maybe skydive at burning man after seeing skydivers over black rock city in past years. I also love the process of learning challenging skills. Learning to skydive is the most challenging skill I've learned but also the most rewarding.
What's the best / most memorable skydive you've ever made?
In September of 2016, I made my first skydive over burning man. I'll never forget the visual of seeing black rock city from ten thousand feet and landing to greet my friends nearby.
If you could jump with anyone in the world, who would you like to jump with and why?
Anyone who asks.
What advice would you give to someone thinking about jumping for the first time?
Most experiences that require you to face you fears are unforgettable. Also, If you feel like you can't breathe in free fall, you're not breathing. 😉