Chuck Bannister
AFF Instructor, Tandem Instructor & USPA Coach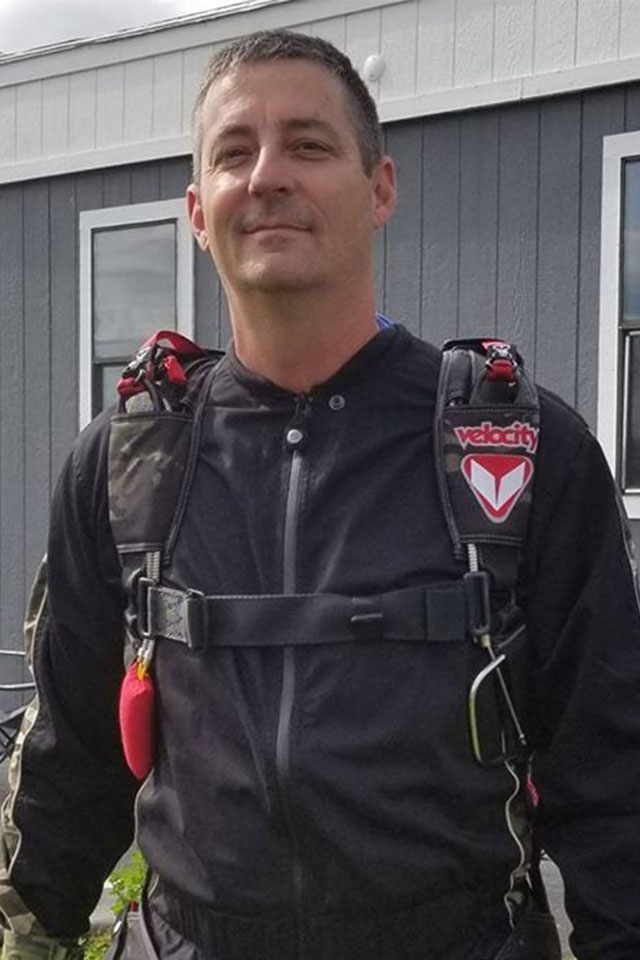 What are your PRIMARY roles at the DZ?
AFF Instructor
USPA Coach
Tandem Instructor
What is your USPA License Number?
D-37843
Please list your USPA Ratings:
Coach, AFF Instructor, Tandem Instructor
How many jumps do you have?
948
How many years in the sport?
30
When you were a kid, were there any early activities that might indicate you'd one day become a skydiver?
My dad caught me on the roof of the house with a homemade parachute. It was modeled after the little toy skydivers we would throw in the air. Luckily I wasn't able to test jump it.
What was the circumstance that led you to the DZ for the first time to make your very first skydive?
One of my coworkers organized a group to jump together.
What made you want to continue skydiving after your first jump?
I was very scared when I first jumped, so I think for me it was about conquering the fear. After the first few jumps, I was amazed by the feeling of flying the parachute
What's the best / most memorable skydive you've ever made?
As a new jumper, I was invited to do a 6 way hybrid with some of my instructors. It worked perfectly and it is still one of my favorites.
If you could jump with anyone in the world, who would you like to jump with and why?
Honestly I already jump with those people at PNW Skydiving. I guess if I was to choose someone in the sport that I've never met it would be Bill Booth. Bill has done so much for the safety of the sport.
What advice would you give to someone thinking about jumping for the first time?
If you are thinking about it I would say do it. I have seen people who were so fearful they didn't think they would be able to jump, people with fear of heights etc. After the jump they are all happy they did it. Most want to go again, some will never will, but they are all glad they did it.