Chris Brixey
AFF Instructor, USPA Coach & Tandem Instructor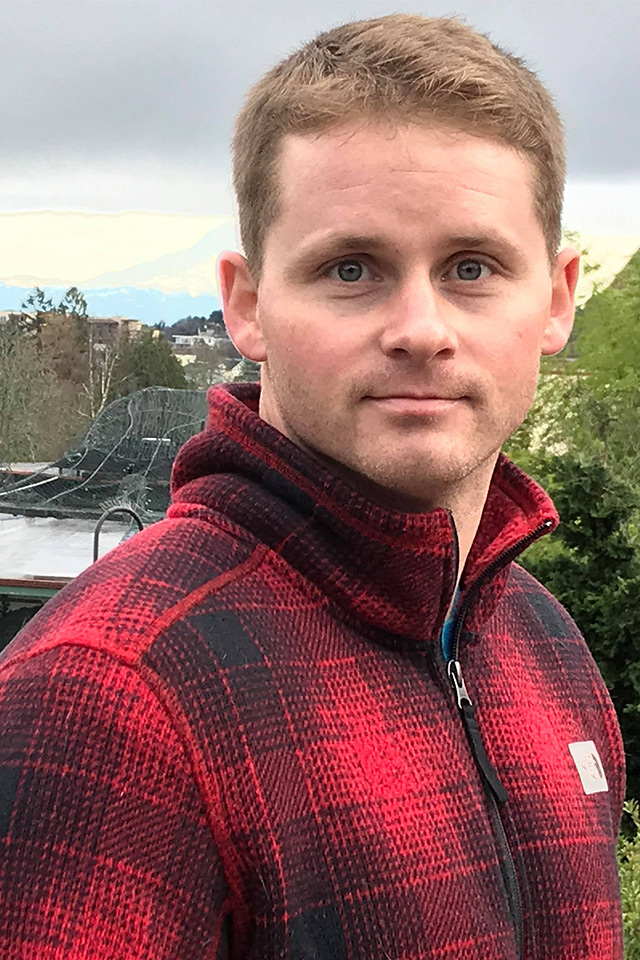 What are your PRIMARY roles at the DZ?
AFF Instructor
USPA Coach
Tandem Instructor
Resident Ninja
What is your USPA License Number?
217297
Please list your USPA Ratings:
AFFI, TI, Coach
How many jumps do you have?
2,800ish
How many years in the sport?
13 years
When you were a kid, were there any early activities that might indicate you'd one day become a skydiver?
Cliff jumping around Lake Tahoe, or extreme big mountain skiing during the winter. Most of my time spent growing up was filled with pushing the limits and scaring the crap out of my dad. From power sports to high-speed cliff drops on skis there wasn't a stunt I wouldn't try. Yes I crashed a lot.
What was the circumstance that led you to the DZ for the first time to make your very first skydive?
My high school graduation project was to learn a new skill, so my dad and I drove to Oregon and made tandem jumps out of a 182. I still have the video from Wright Brothers Skydiving, a little DZ south of Eugene, OR.
What made you want to continue skydiving after your first jump?
The group of athletes I was involved with began skydiving and base jumping, naturally my friend Mike convinced me I needed my skydiving license so I could start base jumping. So the season after my first tandem jump I started AFF at The Parachute Center in Lodi, CA. I met and jumped with a lot of elite skydivers in that day and they were always encouraging and helped me learn along the way. There is nothing quite like the skydive community and the family we all grow to be.
What's the best / most memorable skydive you've ever made?
My first jump with Victoria, who is now my wife, after she finished her AFF. It was out of a clunky 182, we had a simple belly jump and did some spins, but I knew after this jump we would be skydiving together for the rest of our lives. Since then it has been full speed learning growing and becoming a better skydiver day by day.
If you could jump with anyone in the world, who would you like to jump with and why?
I would love to jump with the Red Bull skydive team. The chance to challenge myself and learn from their collective knowledge would be an unforgettable opportunity. If you are the least experienced person in the group you are doing it right.
What advice would you give to someone thinking about jumping for the first time?
Do a tandem, and then do AFF, and then get your A-license. Take it slow and appreciate the belly skills because if things get crazy, belly flying the best default. Challenge yourself to get the first steps right, everyone wants to be a freeflyer right out of the gate, but without the foundation to keep yourself alive you will never get there.