Brendan Haddon
USPA Coach & Videographer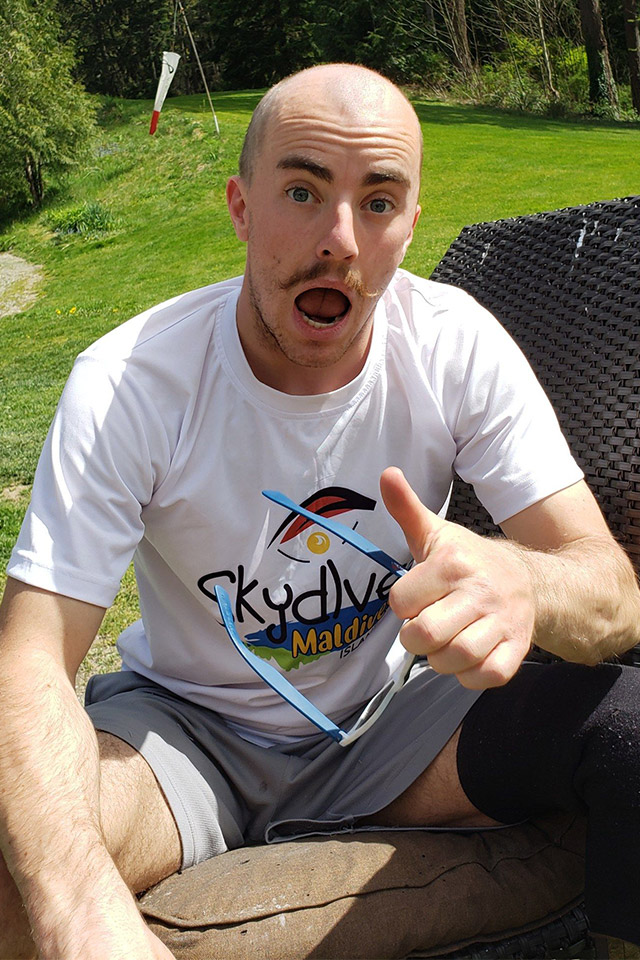 What are your PRIMARY roles at the DZ?
What is your USPA License Number?
D 37170
How many jumps do you have?
1,400
How many years in the sport?
7
When you were a kid, were there any early activities that might indicate you'd one day become a skydiver?
No, my biggest influence was my oldest brother Kevin.
What was the circumstance that led you to the DZ for the first time to make your very first skydive?
I made my first skydive with my brother at Skydive Kapowsin! It was a year after a near-death experience so I knew you only live once I should probably get after it!
What made you want to continue skydiving after your first jump?
It was literally the one thing that made me the most happiest and excited to get out of bed in the morning.
What's the best / most memorable skydive you've ever made?
Doing 200 ways with some of the best flyers in the world.
If you could jump with anyone in the world, who would you like to jump with and why?
Jumping with all my legendary friends and my brother at Kapowsin.
What advice would you give to someone thinking about jumping for the first time?
Put your party pants on and scream as loud as you can!